Welcome to Orange County's
No.#1 Chicano Magazine


Tel & Fax 714.538.4080
Email: chicanomagazine@aol.com
FOLLOW MANUEL ESPARZA ON FACEBOOK
Adverise your product Banner with Chicano Magazine
We Our #1 on All Search Engines

CHICANO RAP
MOTOWN GOSSIP
CHICANO LEGENDS
LOWRIDER CAR SHOWS CALENDER
SHOWS & EVENTS


---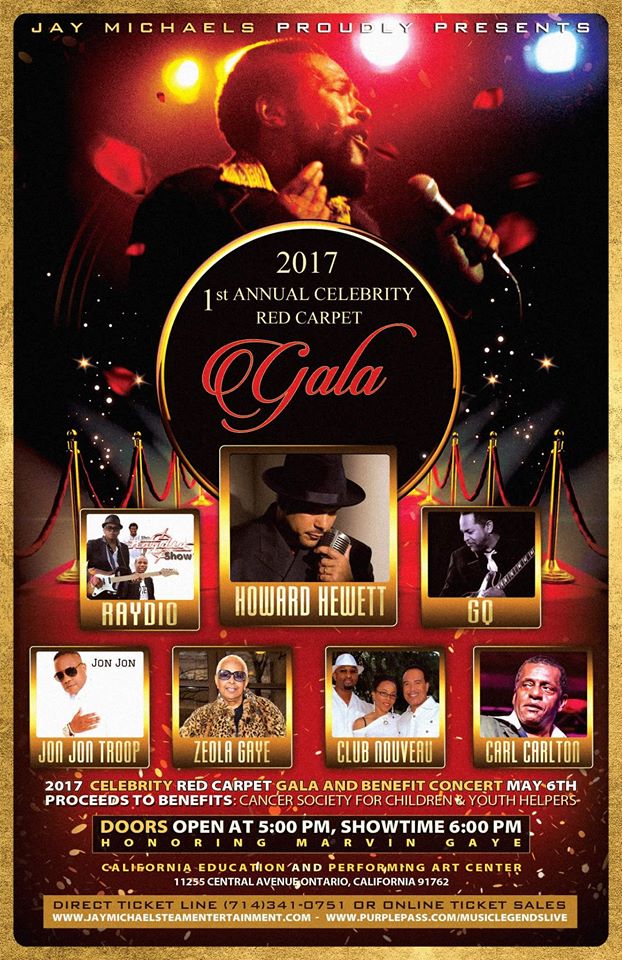 The Biggest Concerts Shows and Events in OC and Los Angeles
ARTIST/DATE/VENUE INFORMATION



SHOWS and EVENTS 2017
Ticketmaster 800.745.3000 www.ticketmaster.com
List your Event CONTACT: Manuel Esparza at Tel & Fax 714 538-4080
Email: chicanomagazine@aol.com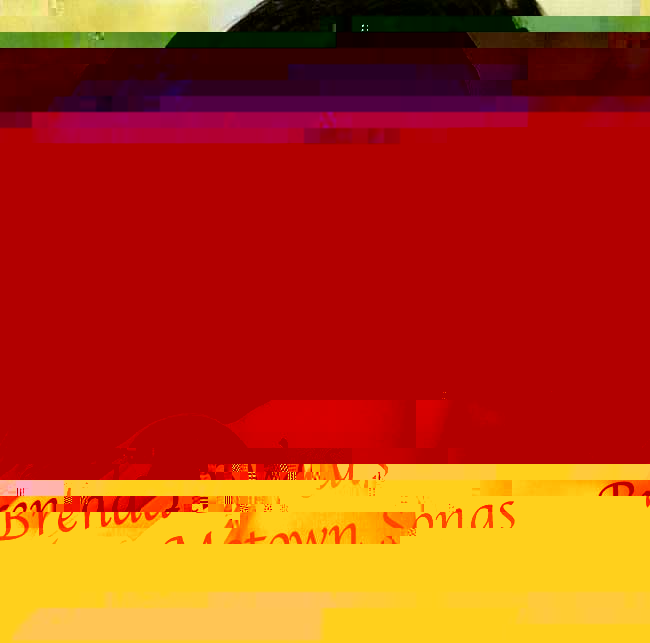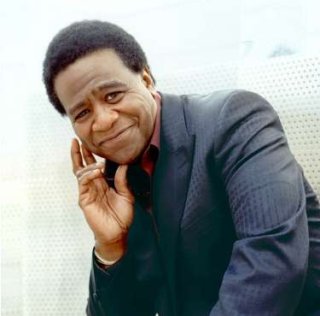 LAST UPDATED JANUARY 7, 2017



---





HOT NEW MUSIC - You can order
Ronnie Spector, Mary Wilson and Ersi Arvizu
on Amazon.com



DIANA ROSS
Diana Ross Events

JUNE 2017

FRANKIE VALLI June 23, 2017
Saban Theatre Beverly Hills



BARBARA MASON June 3, 2017
Special guest THE EMOTIONS
MICROSOFT THEATER Formerly Nokia Theatre LA Live
Downtown Los Angeles/800-928-2181
Tickets: On sale January 10th, 2017

NKOTB June 2, 2017
NEW KIDS OF THE BLOCK
Paula Abdul, Boyz2Men
Hollywood Bowl, Hollywood

NKOTB June 1, 2017
NEW KIDS OF THE BLOCK
Paula Abdul, Boyz2Men
Viejas Arena at Aztec Bowl San Diego State University



---


APRIL 2017

LITTLE ANTHONY AND THE IMPERIALS April 22, 2017
Legends of Doo Wop Soul & Rock & Roll
Special guest Lou Christie, Jay and The Americians
california Theater of the Performing Artists
562 West 4th Street, San Bernardino, CA 1.888.718.4253
TIXS ONLINE: AffordableMusicProductions.com Tix Info: 951.317.2155

RAPPER'S DELIGHT April 22, 2017
Art LaBoe Block Party at the Greek
Zapp, Coolio, Rose Royce & More !!
Greek Theatre in Los Angeles



12TH Annual Freestyle Festival April 22, 2017
LISA LISA
STEVIE B
BBD
HOUSE OF PAIN
ARRESTED DEVELOPMENT
NAUGHTY BY NATURE
MARK MORRISON
TRINERE
THE ENGLISH BEAT
STACEY Q
DEBBIE DEB
CHUBB ROCK
NOCERA and many more

The Queen Mary, Long Beach, CA 800.928.2181



MARVIN GAYE TRIBUTE May 6, 2017
Special Guest star HOWARD HEWETT, ZEOLA GAYE
Club Nouveau, Carl Carlton, GQ, Jon Jon Troop, Raydio
California Education And Performing Arts Center
11255 Central Avenue, Ontario, CA 91762
Ticket Line 714.341.0751
MOTOWN GOSSIP

AVERAGE WHITE BAND April 1, 2017
With special guest Tower Of Power
Agua Caliente Casino



---


MARCH 2017

STEVE SALAS, LIL RAY March 19, 2017
Special guest Lil Ray Jimenez, Hank Castro, Gilbert Stokes
Steven Steak House Tix info: 323.892.2863

THE SPINNERS March 5, 2017
Saban Theatre Beverly Hills

THE SPINNERS March 3, 2017
Canyon Club, Agoura Hills



---


FEBRUARY 2017


DIANA ROSS
February 8, 10, 11, 14, 17, 18, 22, 24, 25, 2017
Venetian Theatre at the Venetian Las Vegas




STEPHANIE MILLS February 11, 2017
Valentine's Jazz Concert
Long Beach Terrance Theater, Long Beach 562.436.3636




PATTI DREW February 11, 2017
Valentine's Super Love Jam
The Honda Center Anaheim

PATTI DREW February 10, 2017
Valentine's Super Love Jam
Starring the Soulful Miss Patti Drew
Special guest THE MOMENTS, EDDIE HOLMAN, IMPRESSIONS
Heat Wave, Denise Williams, The Deele, Ready For The World
Selland Arena, Fresno, CA

JOHNNY RIVERS February 10, 2017
Saban Theatre Beverly Hills

CHICAGO February 8, 2017
Long Beach Convention & Entertainment Center
Terrace theater in Long Beach, CA

CHICAGO February 7, 2017
Fred Kavil Theatre, Thousand Oaks Arts Plaza

CHICAGO February 3, 2017
Pechanga Casino



---


JANUARY 2017



Tue, Jan 17, 2017 - Las Vegas, NV - Flamingo
Wed, Jan 18, 2017 - Las Vegas, NV - Flamingo
Thu, Jan 19, 2017 - Las Vegas, NV - Flamingo
Fri, Jan 20, 2017 - Las Vegas, NV - Flamingo
Sat, Jan 21, 2017 - Las Vegas, NV - Flamingo
Tue, Jan 24, 2017 - Las Vegas, NV - Flamingo
Wed, Jan 25, 2017 - Las Vegas, NV - Flamingo
Thu, Jan 26, 2017 - Las Vegas, NV - Flamingo
Fri, Jan 27, 2017 - Las Vegas, NV - Flamingo
Sat, Jan 28, 2017 - Las Vegas, NV - Flamingo
Tue, Jan 31, 2017 - Las Vegas, NV - Flamingo
Wed, Feb 1, 2017 - Las Vegas, NV - Flamingo
Thu, Feb 2, 2017 - Las Vegas, NV - Flamingo
Fri, Feb 3, 2017 - Las Vegas, NV - Flamingo
Sat, Feb 4, 2017 - Las Vegas, NV - Flamingo


JODY WATLEY January 28, 2017
Jody Watley & Shalamar Reloaded
The Roxy Theatre 9009 West Hollywood Blvd., Hollywood

BLIND BOYS OF ALABAMA January 27, 2017
Kelly Bowlin and The Orphans at Coach House SJC



SWB, JODECI, EN VOGUE January 21, 2017
2nd Annual R&B Rewind Fest
Black Street, Jon B., Shai
Microsoft Theater 777 Chick Hearn Ct., Los Angeles, CA 90015
800-928-2181


IT'S A MOTOWN THANG January 21, 2017
Starring ALPHONSE FRANKLIN Former Lead of The MIRACLES
With Jimmy Sterling Experience: Temptations Tribute
American Legion 1401 Veterans Way, Colton, Ca
Show information 909.648.7754

JD HALL January 20, 2017
JD Hall & The Barry White Symphony Orchestra
Keeping His Legacy Avlive !
Byblos 1964 Westwood Blvd., Los Angles 90025

MORRIS DAY AND THE TIME January 20, 2017
Saban Theatre Beverly Hills

NEIL SEDAKA January 14, 2017
Saban Theatre Beverly Hills


BETTY WRIGHT January 13, 2017
Special guest Denise Williams, Shirley Murdock
Redondo Beach Performing Arts Center
1935 Manhattan Beach Blvd., Redondo Beach 90278
Info: 310.673.7373 www.GemsBenefitConcert. org



---

DECEMBER 2016



CHICANO LEGENDS

ERSI ARVIZU December 31, 2016 The Voice of El Chicano "Sabor a Mi"
Special guest Rosella Arvizu of The Sisters
All star line up Soul sensation CHERRLLE
"You Look Good To Me" "I Didn't Mean To Turn You On"
Soul legend GARLAND GREEN "Jealous Kinda Fellow"
Chicano legends The Heartbreakers
CEPAC 11255 Central Avenue, Ontario, CA 91762

LIL' WILLIE G. December 31, 2016
New Years Eve with Mr. Willie G
THE VOICE OF THEE MIDNITERS
Special guest Tierra Quiet Canyon, Montebello Ballroom, Montebello

LOS LOBOS December 31, 2016
The Coachhouse, SJC

STEVE SALAS December 31, 2017
New Years Dance with Steve Salas
Hyatt Regency Phoenix
122 North 22nd., Phoenix, Arizona 85004




MARY JANE GIRLS December 30, 2016
Original members Maxi & Cheri
Pre New Years Eve with Special guest Candy Man & Giorgio
Concert & Venue Lounge 3630 Universety Avenue, Riverside
Concert info 951.682.1127 / 800.316.8559

GEORGE CLINTON December 30, 2016
Georhe Clinton & Parliament Funkadelic
Mardi Gras Madness Tour
Brooklyn Bowl in Las Vegas

JEFFREY OSBORNE Dec 31 2016
New Years Eve show with Jeffrey Osborne
Hyatt Regency Huntining Beach CA


THE SUPREMES December 20, 2016
Former Ladies of The Supremes
6725 West Sunset Blvd., Catalina Jazz Club, Hollywood
Tickets for The Supremes 323.466.2210

PONCHO SANCHEZ December 18, 2016
Coach House, SJC

VALERIE SIMPSON December 18, 2016
Dave Koz, Joanathan Butler, Kenny Lattimore
Balboa theatre, San Diego

DONNY OSMOND Dec 18, 2016
Special guest Marie Osmond
Pechanga Casino

TOWER OF POWER December 17, 2016
Saban Theatre Beverly Hills

TOWER OF POWER December 16, 2016
Rose Pasadena


VALERIE SIMPSON December 16, 17, 2016
Dave Koz Christmas Tour 2016
Special guest Jonathan Butler, Kenny Lattimore, Dave Koz
Cerritos Center Of The Performing Arts, Cerritos

BIG DADDY KANE December 15
Live the Kane Tour at Observatory Santa Ana on South Harbor

PAUL ANKA Dec 11, 2016
Saban Theatre, Beverly Hills


SNOOP DOGG, TOO SHORT December 10, 2016
Puff Puff Pass Tour 2016
Warren G., Eastsidaz, Bone Thuggs-N-Harmony
Microsoft Theatre aka Nokia Theatre
Downtown Los Angeles, 800.928.2181

PAUL ANKA December 10 & 11, 2016
Saban Theatre Beverly Hills




MARY WILSON December 10, 2016
Legends of R&B and Doo Wop
MARY WILSON OF THE SUPREMES
Special guest EDDIE HOLMAN <
Harold Melvin's Blue Notes, Original Tymes
HAROLD WINLEY AND THE CLOVERS
Highland Auditorium, Upland, CA
Tickets 888.718.4253, AffordableMusicProductions.com
MELBA MOORE Dec 9, 10, 2016
Catalina Jazz Club Hollywood 323.466.2210

MARY J. BLIGE December 6, 2016
Special guest MAXWELL, RO JAMES
Los Angeles Forum


BRENDA LEE Dec 5, 2016
Golden Nugget Las Vegas


CHICANO SOUL LEGENDS December 3, 2016
LIL WILLIE G., THEE MIDNITERS, TIERRA, RENE RENE
Joe Bataan, Rene Rene, The Notations, El Chicano, Joe Bravo
Special Guest SUNNY OZUNA of SUNNY AND THE SUNLINERS
The Honda Theatre, Anaheim, CA 800.745.3000
Photo: Manuel Esparza Spookey/Chicano Magazine (c) 2016

GEORGE BENSON December 3, 2016
Saban Theatre Beverly Hills

QUEEN LATIFAH December 2, 2016
Harrah's Rincon Casino, SoCal

FREESTYLE EXPLOSION December 2, 2016
S.O.S. BAND, KYLMAXX, READY FOR THE WORLD
Honda Center Anaheim, CA



---


NOVEMBER 2016

LISA LISA Nov 30, 2016
House of Blues San Diego

BRENDA LEE EAGER November 27, 2016
GRACE, LIFE LOVE LAUGHTER
Starring BRENDA LEE EAGER November 27, 2016
Barbara Morrison Theatre 4305 Denan Avenue, L.A. 90008
Legendary soul star of UNDERSTANDING MELLOW w/Jerry Butler

LIL' WILLIE G. November 26, 2016
The Voice of Thee Midniters
Legendary Super Soul Chicano Legend
Santa Fe Springs Swamp Meet 12 PM & 5PM



EDNA WRIGHT November 25, 2016
Superstar Original Leadsinger of Honey Cone
"One Monkey" "Stick Up" "Want Ads"
Vitellos The E Spot 4349 Tujunga Avenue, Studio City
818.769.0905 www.vitellosrestaurant.com


JESSICIA WILLIAMS, ANITA WARD November 23, 2016
The Quiet Canyon, Montebello

STEVE SALAS November 20, 2016
Latin Soul Legends with Hank Castro
A MI Hacienda Restaurant in Pico Rivera 3PM - 8PM

OLIVIA NEWTON-JOHN November 19, 2016
Cerritos Center for The Performing Arts
Cerritos, CA 562.916.8500

MANA Nov 12, 13, 2016
Forum in Los Angeles

PONCHO SANCHEZ Nov 4, 5, 2016
Catalina Jazz Club in Hollywood 323.466.2210




SHOWS & EVENTS
Shows & Events



---

CHICANO MAGAZINE LOWRIDER CARSHOW CALENDER 2016
Lowrider Car Shows





---


Nite Clubs, Stomps





NITE CLUBS, BARS & STOMPS

Email your shows/gigs at chicanomagazine@aol.com


ORIGINAL MIKES
STUDIO 51 HOT DJ RICO & LIVE BANDS ALL NIGHT!!
FUNKY FRIDAY - Funk Freaks in Studio 51 every Friday Nite
100 South Main Street, Downtown Santa Ana 714 550.7764



NOW ON TUESDAY NITES ...KARAOKE WITH DAVE
WEDS... Funk and Soul with DEREK BORDEAUX BAND
THRUS... TEMPTATION THRUSDAY OC's Newest Lesbian Night

HAPPY HOUR Monday - Friday 4p - 7pm Saturday and Sunday 12p - 4pm

Visit www.originalmikes.com

TOP OF CM

---

SANTA FE SPRINGS SWAP MEET
13963 Alondra Blvd., Santa Fe Springs 90670

LIVE ON STAGE

August 14, 2016 ... Sangria
August 28, 2016 ... Suave
September 4, 2016 ... Sangria
September 17, 2016 ... Everyday People - Tribute to Sly & Family Stone
September 18, 2016 ... The Reel Band
September 24, 2016 ... The Wiseguys
September 25, 2016 ... Suave

October 2, 2016 ... Sangria
October 9, 2016 ... LRS/Xposure
October 16, 2016 ... Tease
October 22, 2016 ... Tierra
October 23, 2016 ... BB Wolf
October 30, 2016 ... Suave



SHOW TIMES FOR ALL SHOWS
Friday Night 7:00 PM, 8:30 PM, 10:00 PM
Saturday/Sunday 12 Noon, 1:30 PM, 3:30 PM



---
MOTOWN GOSSIP

MUSIC NEWS, BREAKING STORIES
Motown Gossip



BONNIE POINTER HITS HOLLYWOOD

EX-SUPREMES TAKE SHOW ON THE ROAD
HOLLAND DOZIER & HOLLAND STAR ON HOLLYWOOD BOULEVARD




Photos by Manuel "Spookey" Esparza www.chicano-magazine.com

---
CHICANO LEGENDS
MUSIC NEWS, BREAKING STORIES
CHICANO LEGENDS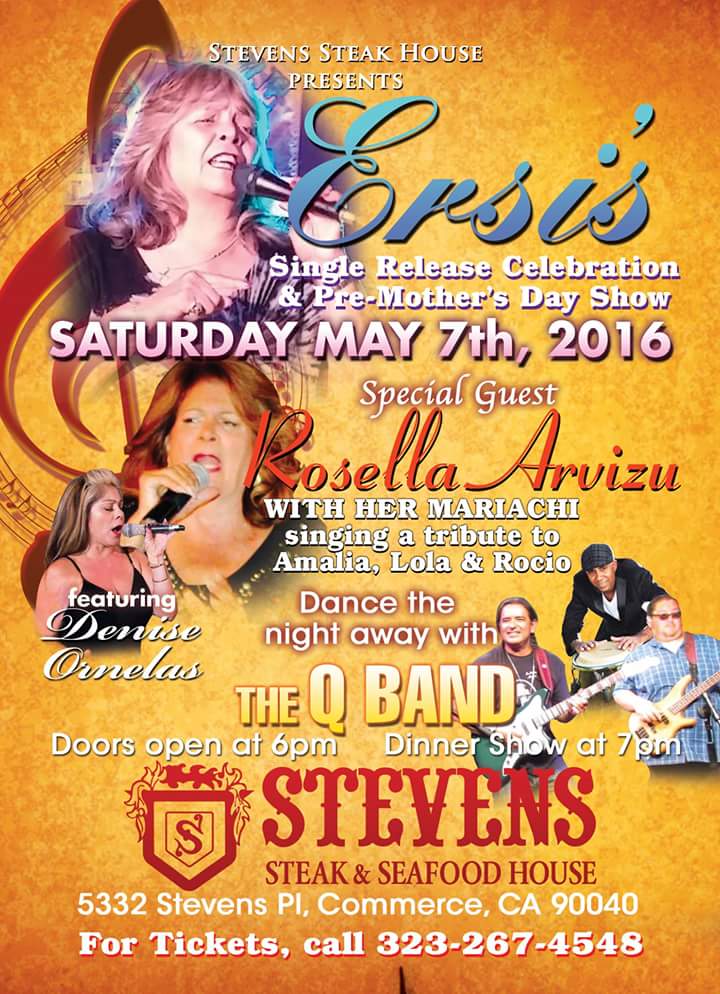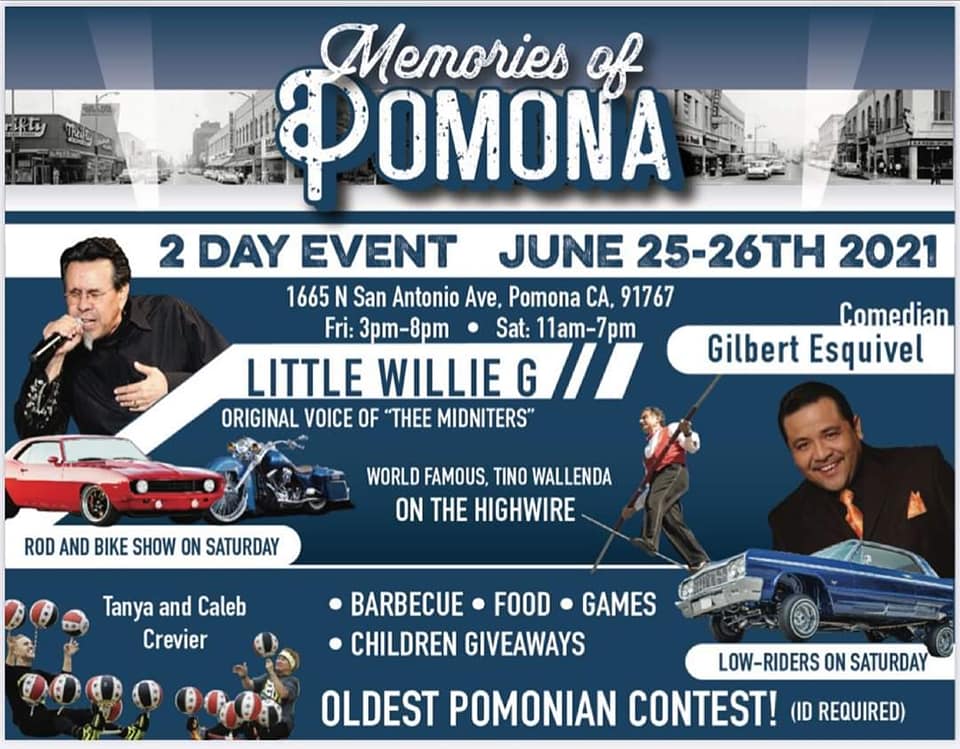 LEGENDARY SINGER LIL' WILLIE G.
Photo: Manuel Esparza/Chicano Magazine (c) 2016


East Los Angles and International star Lilí Willie G., sings for His fans at Record Jungle in Montebello
By Manuel Esparza
Www.chicano-magazine.com
April. 17, 2016

The Undisputed King of Chicano Soul is the One and Only Willie Garcia better known through the music world as Lilí Willie G., the Original Voice of Thee Midniters, gave a special inmate concert show at the Record Jungle in Montebello, California for His devoted fans who enjoyed the singer as he went through such classics as Itíll Never Be Over For Me, along with Sad Girl, a song that made Thee Midniters one of the most all time best loved Chicano groups of all time. Enjoying the sounds included Motown royalty, Vanessa Wilson, granddaughter of Motown superstar Mary Wilson of The Supremes.


---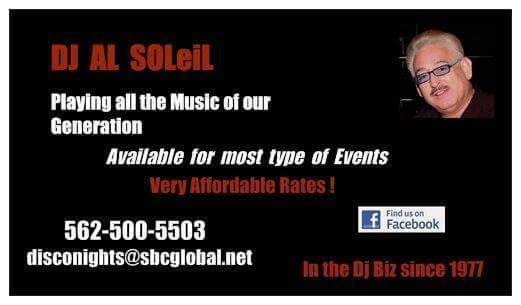 Chicano Magazine's
ARTISTS, GROUPS & MUSICIANS DIRECTORY


ANGEL
www.nycdreamenterprises.com/home

APB
APB Music P.O. Box 1318, Hollywood California 90093
Email: info@apbmusic.org
www.apbmusic.org

BALANCE
Contact: Sammy Medina 213.272.5584
Email: sammy.medina@yahoo.com
Contact: Crocket 714.724.9940
Email: balanceband2011@rocketmail.com
Website: reverbnation.com/balanceband2011

BARELA
Tony Barela 714-730-8272, Richard Barela 714-544-1310
Email aabarela123@sbcglobal.net, r.barela@sbcglobal.net
www.barelaband.com

BLUES STRAIGHT UP
Tel 323.223.8167
Email: straightup@att.net
www.bluesstraightup.com

CHICO
Joe Espinosa 323-222-1569 www.chicoband.com

COMPANY BAND
www.thecompanyband-tcb.com

COLDDUCK
Email: coldduckband@yahoo
Contact: Jose Cuadra 562.577.3532
Website: www.coldduck.com

Cold Duck is available to play for your Wedding, Anniversary, Party or Birthday Party
Corporate Function, or any other event you may be planning
For Booking Information contact Jose Cuadra at (562) 577-3532
e-mail coldduckband@ yahoo.com
Cold Duck and QuackUp Records is represented by Cold Duck Productions Inc.

DELGADO BROTHERS
www.delgadobrothers.com

DJ RICO
Rico Entertainment 951.840.6049
www.myspace.com/theedjrico

EASTSIDE L.A.REVUE BAND
Steven Chavez, Manager 951 653-7777
Email: stevenchavez68@hotmail.com
www.eastLArevue.com

GROOVE, THE
www.thegrooveonline.net

IMPACT
www.impactmusik.com

IMPULSE
Dennis Ulibarri, 909.374.8153
www.theimpulseband.com

L.A. BLUE
Email: LABLUEBAND@aol.com
Tony lablueband@aol.com
Aaron labluemusic@yahoo.com
Larry Lmiramontes@msn.com
www.labluemusic.com

L.A. RHYTHM KINGS
The L.A. Rhythm Kings - Cornerstone 2000, Inc.
P.O. Box 4163, Dana Point, CA 92629
PHONE: 714-307-0009, FAX: 949-830-9522
E-mail: Paul@larhythmkings.com
www.larhythmkings.com

LATIN SOUL DANCE BAND
The Extremes
Contact: Phil Avila 818.510.7291


MAD LATINS, THEE
Contact: Louie Para 562.686.4952
Email: themadlatins@msn.com
www.theemadlatinsband.com

MIDNITE CATS
Montecristo 562.388.9272, Blanca 562.639.2142

MONTCLAIRS, THEE
Email: theemontclairs@yahoo.com
www.theemontclairs.com
Jerry Chavarria, info: 626/633-6477

REDWINE
Red 714.630.1938

SANGRE FRIA
SFM Productions 818.400.8904
Mangement 818.324.9378 www.sangrefriamusic.com
Fan site www.myspace.com/sangrefria

SANGRIA
Rates or immediate info call DAN RIOS at: (562)413-3979
Sangria Band Fax Line (562)562-692-3010
www.sangriaband.net

SATISFACTION
Chris Reserva (310) 626-3531, Jimmy Silva (714) 995-8421
Email: chris@satisfactionband.com
www.satisfactionband.com

SMOOTH TOUCH
Contact: Sarah Gertmenian 909.260.0378
Victor Contreras 951.264.2453
Email: thebandsmoothtouch@yahoo.com
www.thebandsmoothtouch.com

SOTO
S.E.G. Entertainment Group
P.O. Box 1992 , Norwalk California U.S.A. 90650
Office: 626. 330 9413 Fax: 626.330 1843
Email: soto@sotoband.com
www.sotoband.com

STONE SOUL
www.stonesoul.com

SUAVE
www.suavetheband.com

TABU
website: www.tabuband.com
Bookings & Shows Contact: Al Trainor 626.922.9385
Email: trnrcham@aol.com
http://www.myspace.com/tabutheband

TOUCH THE BAND
1st contact: Raymond Juarez - 626-348-6185
2nd contact: A.J. Avila - 626-290-1528
3rd contact: Alma Gonzalez - 323-633-4302
Website: www.touchtheband.info
Email: music@touchtheband.info
Alt. Email: almarjaj@sbcglobal.net

TRUE RHYTHM SOUL
www.truerhythmsoul.com
Contact: Tom Gonzales 714.745.6864


---
JUST RELEASED: Motown, Soul Music Releases


---
CHICANO RAP, HIP HOP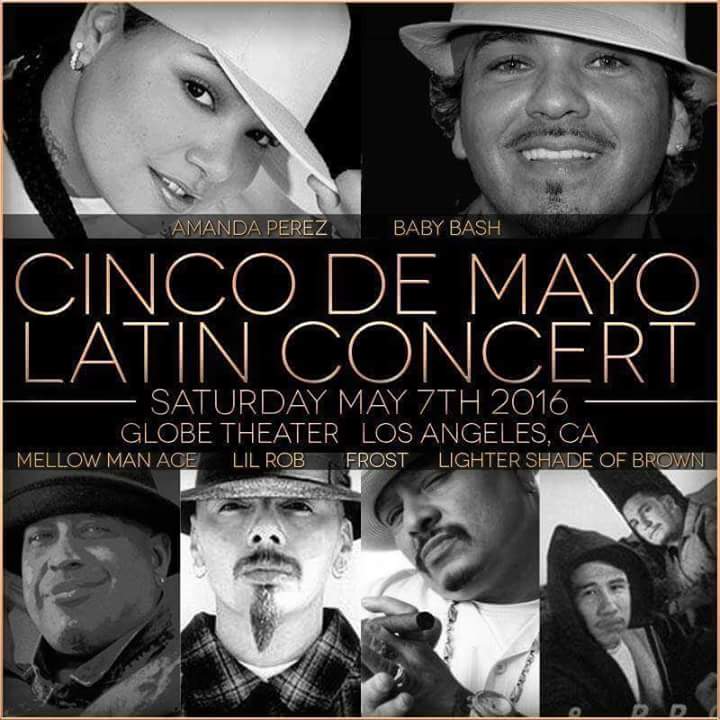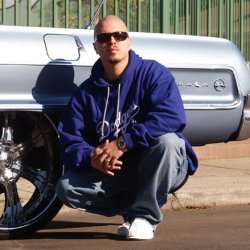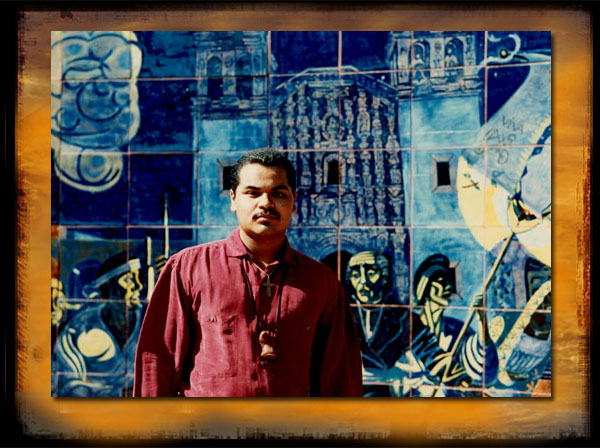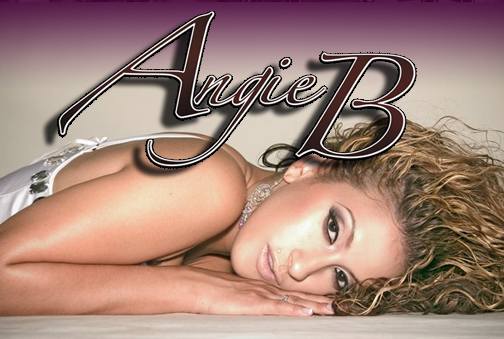 Lighter Shade of Brown * Lil Menace * Baby Bash * Lil Rob * MC Blvd. * Nite Owl
CHICANO RAP


---

BOULEVARD RECORDS PRESENTS CDTB

BOULEVARD RECORDS is proud to announce the release of Manuel Esparza's
Cruising Down The Boulevard. "I wrote 4 of the songs on CDTB. I'm sure you will enjoy
it as much as I did recording them! Check it out and listen to some of my tracks.
Berry Gordy if you're out there! Sign me to Motown."
CDTB - NEW CD RELEASE

Cruising Down The Boulevard - The Songbook
Cruising Down The Boulevard Songbook


Visit the Chicano Magazine Photo Gallery
Chicano's Photo Gallery


---

Orange County's #1 Chicano Magazine
CM website is #1 on all search engines Google, Yahoo, & AOL

Chicano Magazine 714.538.4080
Email: chicanomagazine@aol.com
FOLLOW MANUEL ESPARZA ON FACEBOOK

Chicano Magazine &copy 2017
TOP OF CM